I teach workshops all around New Zealand ( I have a tabletop press, perfect for travel) and more recently overseas.
I have taught at print studios, community groups, conferences and schools.
For those wanting to do a particular workshop, organise a group, arrange a venue and we can sort times and dates.
Feedback
"Kathy's enthusiasm for both imparting knowledge and the process she is teaching was wonderfully inspiring. Also she gave so many more printmaking tips and insights."
"I loved the experimental aspect, lots of fun."
"Lisa Peisto and Deborah Asmather, resident artists of Broken Hill, attended the Australian Print Triennial, Mildura, Victoria…..both women noted a stand out workshop was presented by Kathy Boyle, a New Zealand visual artist, who demonstrated resourceful print techniques with limited access to material and equipment.
"It (the workshop) totally surpassed all my expectations."
"All the processes were fascinating although the carborundum plates and using the leaves in plaster were fabulous. Kathy is a skilful generous teacher."
Workshop Topics
A brief selection of students' work from some of the adult workshops I have taught throughout New Zealand and Australia.
The workshops have used a wide range of techniques that explore texture and markmaking, upcycling old prints, using stencilling, monoprint, chine colle and a range of mediums not usually associated with traditional printmaking to create multi-media prints.
Exploring Textures and Mark Making with Mixed Media Printmaking
Upcycling Old Prints
We all have a drawer or two of old or less than successful prints...WHAT TO DO WITH THEM!!!!!
This is a fun workshop where we all share and exchange old prints, ideas, techniques and hopefully produce something wonderful from something we had discarded. THINK stencils, monoprint, layering, collage, artists books, constructions!!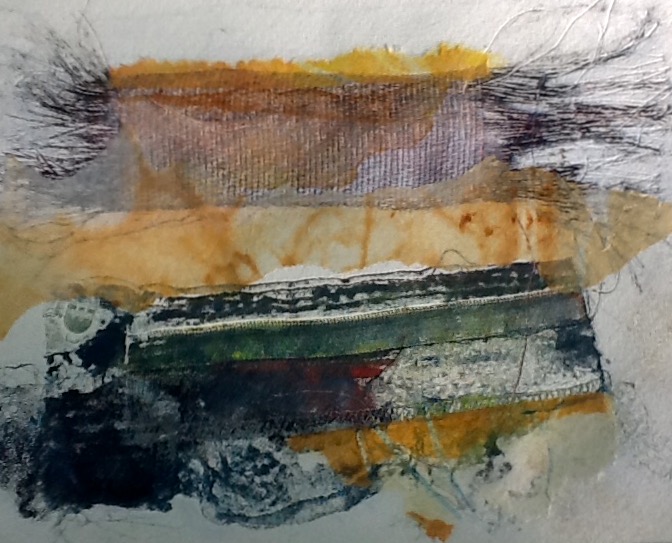 Plastered: Innovative Approaches to Printing Single and Multiple Objects.
This workshop explores a range of techniques using plaster to create single or multiple objects that can then be carved or further enhanced using a variety of mediums.
It uses the traditional intaglio and relief printmaking, as well as collagraph and chine collie techniques. You discover how this method of printmaking can expand the artist's repertoire from two to three dimensions.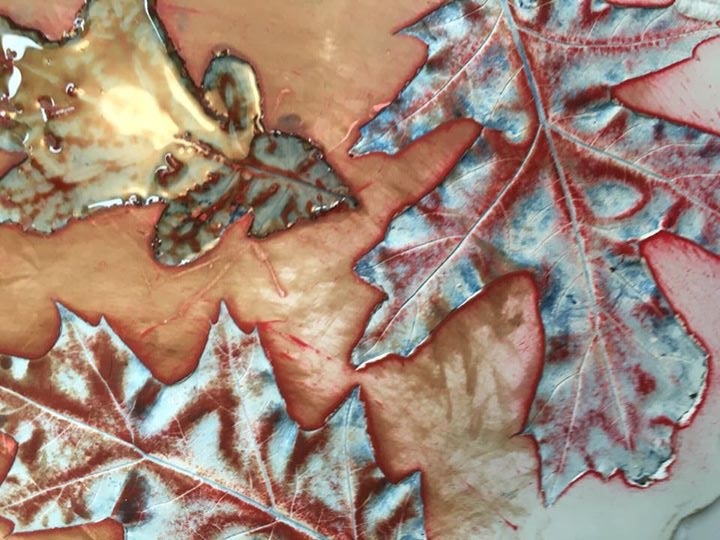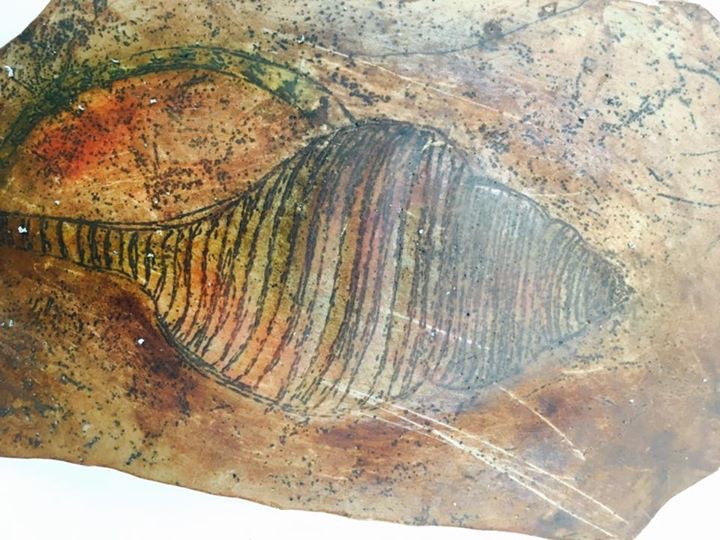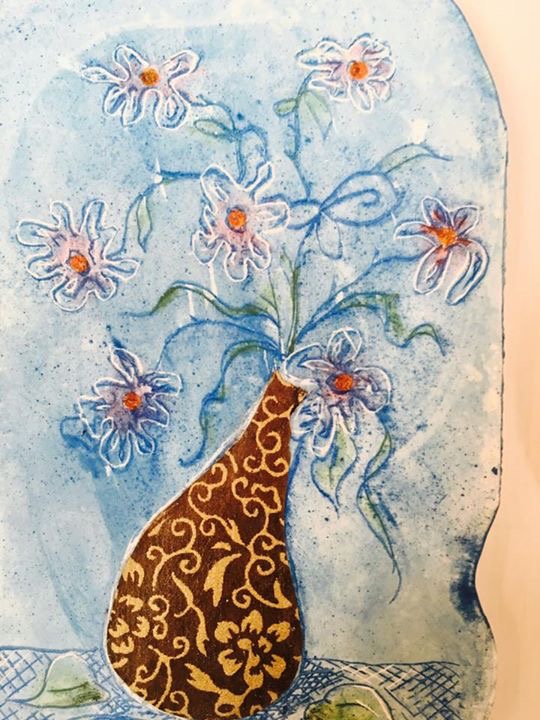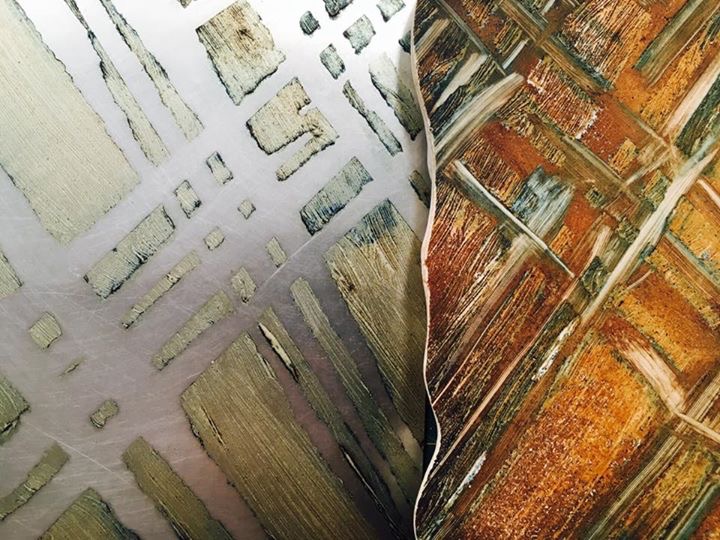 Carborundum Printmaking Workshop
Carborundum printmaking is a collagraph process creating a painterly, rich velvety, embossed surface. The plates can be printed as intaglio or relief or a combination of both
In this workshop students create small sample plates on lightweight aluminium, acetate, cardboard using different grades of carborundum, using a variety of application techniques: experimenting with various ways of inking up plates, adding chine colle, overlaying plates.
Painterly Woodcut Workshop